Meet Our Professional Trainers, Instructors and Coaches
Keith Boos
Keith Boos is a Certified Professional Exercise Instructor and Medical Exercise Specialist who holds a B.S. in Health/Wellness from Springfield College, MA. Keith is also a local speaker and current Owner/Operator of the Brick Fit House Gym for almost five years. Keith has been in the fitness field for over 26 years and has experience training professional athletes, State and Nationally ranked athletes as well as youth athletes in every sport. All training is geared toward their sport specificity.
Notable former clients are professional athletes as well as some of the most elite High School rowers, swimmers, soccer, hockey and football players in the nation.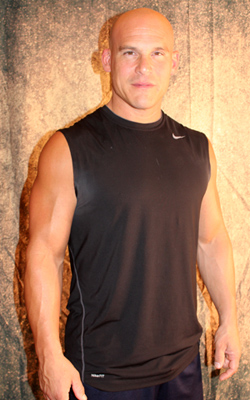 Stacey Boos
Stacey Boos holds a B.S. from Springfield College. She is a Certified Personal Trainer and has been a Fitness Coach for 15 years and is a 29 year weight lifting veteran. She has followed her passion of wanting to become a personal trainer and enjoys sharing her knowledge with others.
Growing up as a teenager she played soccer, softball, and ran winter and spring track. As a High School freshman she was introduced to weight lifting by her track coach. Stacey then incorporated running and weight training into her regimen during high school and college. She continued her active lifestyle into adulthood through two pregnancies while still having a 6-pack!
She has also become very passionate about martial arts, most specifically Krav Maga and has excelled to the level of orange belt. She is a pinpoint master at her own nutrition and has worked with people of all ages. She is a firm believer in the spirit, mind, body connections.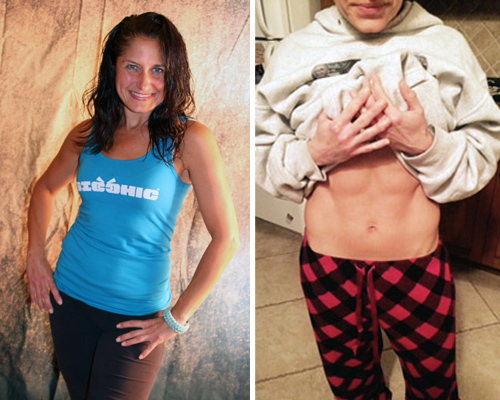 Jodi Leckie-Cameron, Personal Trainer & Yoga Instructor
Jodi Leckie-Cameron is a Yoga, Meditation teacher and Personal Trainer with over 20 years of experience helping people feel connected both in mind and body. Jodi received her yoga teacher training with Yogiraj Alan Finger in 2002, and has studied continuously for the last 14 years practicing with many teachers such as Pattabhi Jois, Rod Stryker, Dharma Mitra, Sharnon Gannon and David Life. Jodi is taught in the Istha tradition, blending the ancient and contemporary sciences of Hatha, Tantra, and Ayurveda. Istha focuses on the individual student's needs, and Jodi uses this tradition to help find a yoga practice that you feel is your own. Jodi started Personal Training in 1998 and has worked with many different people with many different goals and conditions. Combining her knowledge of yoga and weight training, Jodi creates safe workouts that will leave you feeling stronger, healthier and free from injury.
And finally Jodi has had a daily meditation practice for the last 7 years, and through her teacher Alan has learned simple techniques that help to calm the mind and body deeply. Jodi will help you to create a daily routine that will enhance every part of your daily life.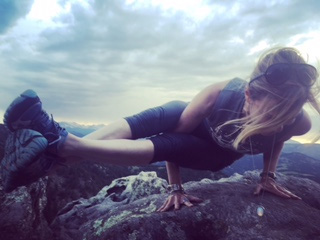 Deirdre J. O'Keefe, Personal Trainer/Group Fitness Instructor
Deirdre has 17 years in the fitness industry. Training sessions with Deirdre will include proper form and approach, strength training using free weights, machines, the Bosu and Fitness Ball with various technique she has learned or developed to create lean muscle, coordination, flexibility, weight loss (if desired) and/or weight management at any level.
"My approach to fitness is simple, safety first coupled with bringing a unique flair to the techniques I've learned, keeping it exciting and new at any age and level."